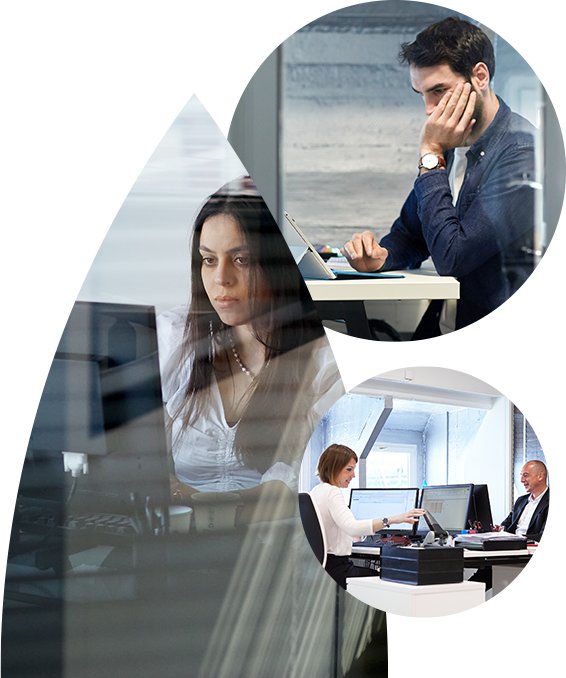 Repsco as a value creator
We have been France's leader in pharmaceutical sales & marketing for over 20 years.
Being a pioneer is in our DNA
Repsco was the first contract sales outsourcing (CSO) company in France to be certified in drug promotion, back in the 2000s. Recognised for our ability to anticipate market change, we have adapted to the business, regulatory and operational challenges of the 2010s to strengthen our position as a partner of reference for pharmaceutical companies.
Repsco Repsco today
Steered by a new management team, today Repsco has realigned its approach: we have developed the digital experience, reinforced our advisory business, and integrated our sales & marketing with our recruitment services.
We are an innovative CSO supported by over 600 experienced and committed employees who embody 'the faces of your business growth', both in the field and in head office.
What is 'performance' for Repsco?
En vingt ans, les équipes Repsco ont permis à des centaines de produits de booster leurs parts de marché, conquérir de nouveaux territoires et s'imposer au top des ventes.

We illustrate our key commitment to providing a service for pharmaceutical companies by making our performance about your performance.
Why do we talk about operational excellence?
Network management, customer relationship management, recruitment, real-time data, logistics…

We aim to be the best at every stage in the sales' journey as each and every operation is essential. To help your performance, we look for precision, dedication, reactivity – in short, excellence.
How is Repsco innovative?
Can we use AI in sales & marketing? What use is digital to recruitment? What new formats are there for healthcare professionals?...

From the idea to the value created, from the tool to the process, we challenge ourselves daily in order to accelerate the success of your company – innovation is our natural state of being. &nsbp;
Going beyond words:
Discover how Repsco partners with pharmaceutical companies in the field
Consultez nos études de cas

The Repsco galaxy
Repsco is part of a group ecosystem specialising
in medical sales & marketing.
A network approach
Throughout its history, Repsco has established a synergetic network of partners. This has enabled us to create more value for pharmaceutical companies. We are also associate members of LEEM, the French pharmaceutical industry
An international reach
Through our international network of partners, Repsco provides a sales & marketing service for pharmaceutical companies looking to develop their product list abroad.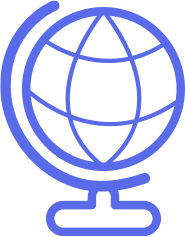 The Repsco team reinvents your client experience
Renowned for our reactive approach, the Repsco team is there to respond to your needs. Our more than 600 Repsco employees are led by a management team with dual experience in pharmaceutical companies and in the hospital environment.
Repsco est au cœur des innovations et des évolutions de l'information promotionnelle dans un environnement toujours en profonde mutation. C'est pourquoi nous vous accompagnons chaque jour avec fierté et engagement pour répondre à vos enjeux business. Performance, Qualité, Excellence Opérationnelle, Sens du service sont inscrits dans l'ADN de toutes les équipes de Repsco.

Stéphane Stepanian
Les mutations engendrées ces dernières années au niveau de la visite médicale ont amené Repsco à se réinventer. D'une visite de masse ou la share of voice faisait foi, Repsco est passé à une visite médicale plus qualitative , plus ciblée, plus en adéquation avec les attentes des professionnels de santé, lui permettant d'être volontairement tourné vers le résultat. Accompagner nos partenaires dans l'atteinte de leurs objectifs chiffrés, est notre leitmotiv quotidien. Les moyens mis à disposition par Repsco sont avant tout humains…mais les dernières mutations nous ont amené à avoir la capacité de proposer aujourd'hui des offres digitales adaptées et en adéquation avec l'évolution de nos marchés. L'évolution des compétences de chacun des collaborateurs Repsco….motivation, empathie, culture du résultat , adaptabilité, réactivité….conférent à Repsco la 1ere place des CSO du marché français.

Véronique Cauchois
Regulatory experts by your side
Repsco supports you in mastering the challenges of quality assurance and corporate social responsibility thanks to our qualty guarantee policy for promotional material.
Charter
Repsco adheres to the 2014 French charter governing the information provided for promotional purposes via solicitation or prospecting.
En savoir plus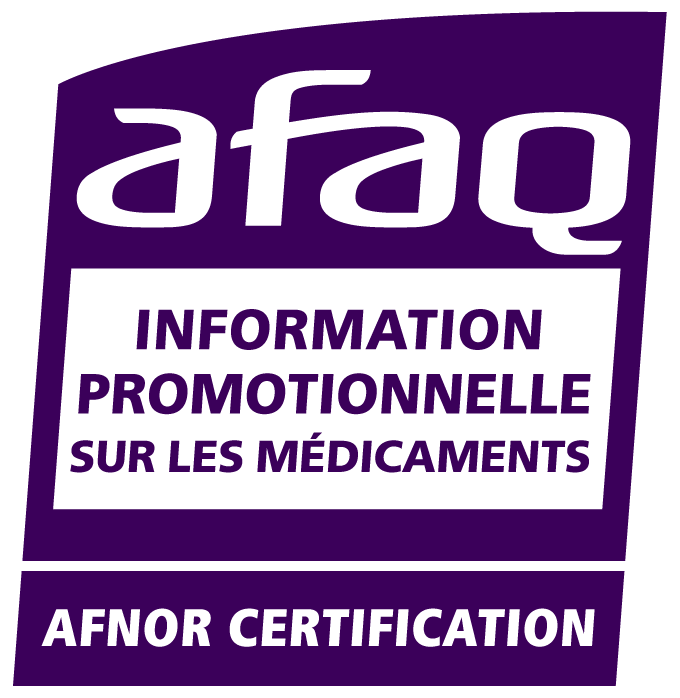 VM 931
Certification
We are certified by AB Certification for our activities in pharmaceutical and medical sales and promotions as part of the 2017 framework. In 2008, we became the first in the market to be certified by AB Certification for our activities.
Team
Mirroring the model used by pharmaceutical companies, Repsco has a dedicated team of quality assurance pharmacists. A valuable partner, unique in the market, ready to respond to your needs.
Transparence
Repsco is constantly active in complying with audit requests from pharmaceutical companies to meet their needs for quality-assured information. T o facilitate this process, we give you access to an up-to-date quality assurance 'library', which includes certifications, key indicators, training modules, pharmacovigilance (drug safety) forms, etc.
100% of our partner pharmaceutical companies find our quality assurance library "useful".
And because quality does not exclude responsibility
Repsco is committed to supporting the sustainability initiatives of the pharmaceutical industry. Our EcoVadis certification testifies to our commitment to respecting and promoting the principles of human and labour rights, environmental protection and the fight against corruption.